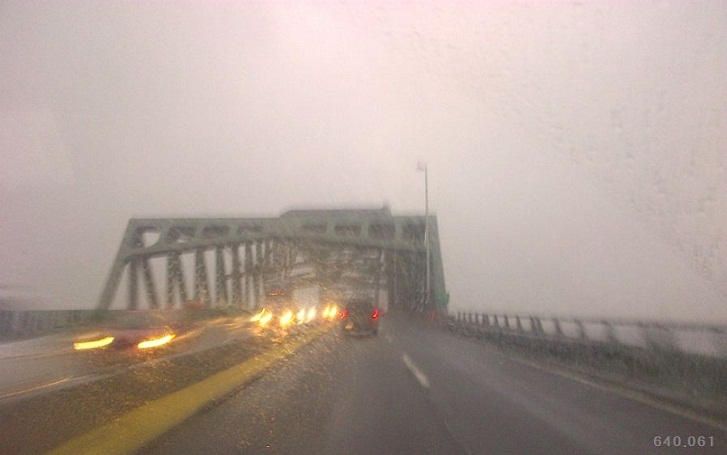 This playlist took a long time to finalize. I knew that I wanted to feature both old and new songs, but I struggled to find the 'flow' that would fit with the tone that I was hoping to set with this latest collection. As you all know by now, one of the main goals of this project is to not only introduce the latest releases, but to also reach back into my archives to feature many of the bands who were so influential to the current scene. The connection, in this case, was easily made with the new Memory Drawings release. Band members include Richard Adams (Hood, Declining Winter), Sarah Kemp (Lanterns on the Lake, Brave Timbers), and Joel Hanson, along with piano arrangements from the very amazing Rachel Grimes. I've been a huge fan of Rachel's work for years, so I was excited to put together a playlist that not only introduced the new Memory Drawings music, but also included material from her days with the Rachel's, along with a few of my favorites from other Quarterstick Records bands. Also, Hood/Declining Winter have been featured on many 6forty collections (and have been a personal favorite of mine for many years), so I knew that I had the potential for a solid playlist.
I'm very pleased with the results – 640.061 is 84 minutes of really great music. I did notice that my vinyl-to-mp3 rips are somewhat quiet on the mix, but I've been so busy with work that I didn't have time to re-record and adjust. This collection sounds best through headphones anyway, so you might not need to adjust the volume too much. I hope you enjoy this collection as much as I do.   – Michael
Please support the bands by buying their records and going to their shows. Click on each link for more info.
6forty on twitter   ::   6forty on facebook   ::   mike@6forty.com
Memory Drawings – Heptonstall    [00:00]
Inviolet – Rabbit Holes    [03:39]
Shipping News – Dogs    [08:05]
Adam Pierce – Pleasing Reasons For Believing    [10:25]
Sonora Pine – Snow's Cut Snapshot    [15:52]
3epkano – Everybody Is Already Down Below    [24:12]
Rachel's – First Self-Portrait Series    [30:54]
The Declining Winter – Hey EFD    [34:35]
Mender – Plough The Tide    [36:22]
MinionTV – Vi    [40:06]
Dorena – In The House Where I Grew Up    [44:34]
Lights Dim – Parades    [51:42]
Tara Jane ONeil – Prick    [56:02]
Woodworkings – Cloud Draped    [59:50]
Ghosts Wear Clothes – L'insurrection Qui Vient    [63:30]
The Best Pessimist – Two Against All    [71:13]
Memory Drawings – The Canal's Drowning Black – Memory Drawings and Rachel Grimes    [77:29]
Rachel's – Second Family Portrait    [79:59]
'Now Jennie has everything. She is the finest leading lady The World Mother Goose Theatre ever had. Jennie is a star. She performs every day and twice on Saturday. She is content. Once Jennie sent her old master a letter. This is what it said:
Hello,
As you probably noticed, I went away forever. I am very experienced now and very famous. I am even a star. Every day I eat a mop, twice on Saturday. It is made of salami and that is my favorite. I get plenty to drink too, so don't worry. I can't tell you how to get to the Castle Yonder because I don't know where it is. But if you ever come this way, look for me.
Jennie'
This collection is dedicated to the memory of Maurice Sendak. His writing and artwork were such a big part of my young life, and I'm so pleased that my daughters are also growing up with his stories. I have included a separate PDF featuring drawings that they did this week to go along with this post. I'll keep the above image and text on the site as long as I can – hopefully I don't get a letter from a lawyer requesting that I take it down. Please visit the Maurice Sendak Wikipedia post for a rather extensive overview of his life as an artist, illustrator, and writer.
Please support the bands by buying their records and going to their shows. Click on each link for more info.
6forty on twitter   ::   6forty on facebook   ::   mike@6forty.com
Bye Horus – Ave Coloniale!   [00:00]
Powder! Go Away – That Is What Everybody Fears And Wants   [07:49]
New Century Classics – A Small Misunderstanding   [12:35]
Beyond This Point Are Monsters – Plain Song   [16:35]
The American Dollar – Heavy Eyes Ignite   [19:46]
Explosions In The Sky – The Long Spring   [23:52]
His Name Is Alive – Drive The Dreamy Demon Down   [29:20]
His Name Is Alive – Lake (Theme For Sweet Hearts)   [32:53]
Hood – Your Ambient Voice   [35:35]
Mogwai – Now You're Taken   [42:33]
Roy Montgomery – Down From That Hill And Up To The Pond   [49:28]
Last Lungs – 66   [55:47]
Milhaven – DRZ   [58:15]
Caspian – Sycamore   [74:38]
[Maurice Sendak, Higglety Pigglety Pop! or There Must Be More To Life, 1967, HarperCollins Publishers]