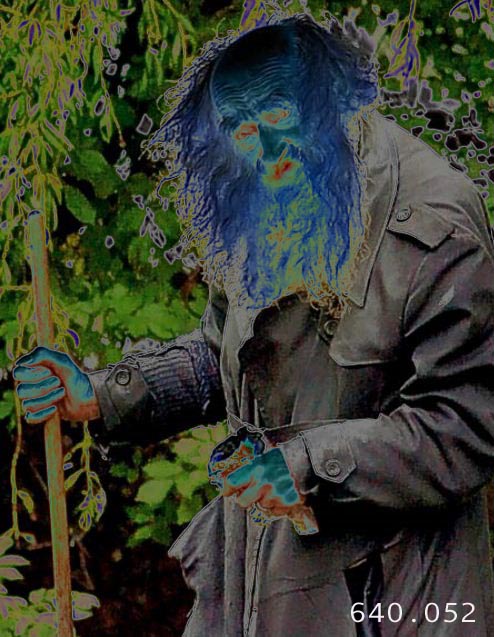 At the corner of Lodovico Street, she looked back. The house had not capitulated to the forces unleashed within. It stood now as quiet as a grave. No, quieter.
As she turned away, somebody collided with her. She yelped with surprise, but the huddled pedestrian was already hurrying away into the anxious murk that preceded morning. As the figure hovered on the outskirts of solidity, it glanced back, and its head flared in the gloom, a cone of white fire. It was the Engineer. She had no time to look away; it was gone again in one instant, leaving its glamour in her eye.
Only then did she realize the purpose of the collision. Lemarchand's box had been passed back to her, and sat in her hand. Its surfaces had been immaculately resealed and polished to a high gloss. Though she did not examine it, she was certain there would be no clue to its solution left. The next discoverer would voyage its faces without a chart. And until such time, was she elected its keeper? Apparently so.
(The Hellbound Heart, Copyright © 1986 by Clive Barker)
Please support the bands by buying their records and going to their shows. Click on each link for more info.
6forty on twitter   ::   6forty on facebook   ::   mike@6forty.com
Bleaklow – Margravine / The Vagrant   -00:00-
Rest – Operation: Impending Doom   -10:14-
Naisian – Take Me To The Mountain Dew Mountain   -16:50-
Cosmonauts Day – Rift   -24:20-
Annapurna – Lester   -28:11-
Russian Circles – Mladek   -35:54-
On Wings Of Wax – The Approach   -43:34-
UpCDownC – Wolves In The Walls   -46:22-
Khuda – Marchmen   -53:17-
Refraction – Until We Reach   -57:37-
Colaris – Reconsidering   -65:12-
Damascus – Khalida   -70:42-
Oak – Last Day Of…   -76:18-